Body Odor Flatus and Deodorant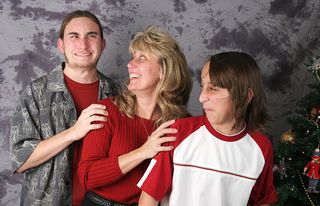 A patient was relating to me that when he talked with a matter field gastroenterologist about his problem of odorous flatus he got the response, "Oh everyone has a problem with that every once in a while."
While that may be true in part, the energy sciences have a lot to say about flatus and body odors for these symptoms are signs of energy stagnation in the mindbody.
And energy stagnation is a serious problem whether transient or constant. When energy becomes stagnant bacteria begin growing in these stagnant fields and produce noxious gases that then become manifested. Whether this is in the mouth with resultant halitosis, in the gut, or urinary tract with urinary tract infections, stagnant energy is a symptom that should not be dismissed.
So energy stagnation is a serious symptom of dysfunction and illness of the GI tract that can then disseminate to all areas of the mindbody physiology. Once this stagnation begins to disseminate to the far reaches of the tissues it is very difficult to eradicate.
And swallowing deoderant is not an option with odorous GI elimination.            Love DrBill